MALE BOTOX: BRO-TOX IN AUSTIN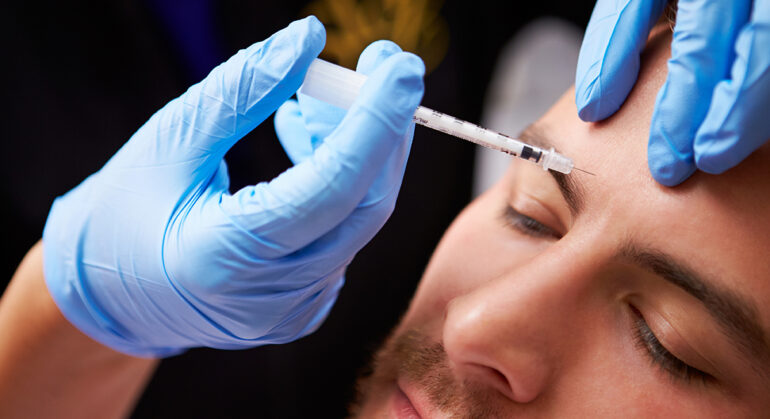 MALE BOTOX AUSTIN: BRO-TOX Luckily, no longer something men are afraid to talk about. I like to think that a "guys night out" consists of men talking about women, sports and Botox. They're sipping their fancy beer discussing when the last time they had their forehead injected… Maybe not, but they're definitely getting this simple procedure done much more frequently then even just a few years ago. I have many clients, probably hundreds, and estimate about 10% are male.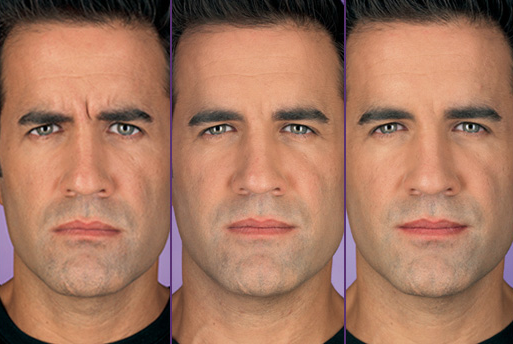 Botox has been around a long time, and was once thought of as something women do on the down-low. (That's still true to an extent, but I can tell you almost everyone does it!) With regard to men getting Botox, I see it more in more at my office in Austin, for actors, musicians or any male trying to compete with the younger males in the workplace or personally.
"Any man's afraid he's gonna get bumped by somebody younger in business or personal life too. I think once he gets over the stigma of it being something feminine, I could see more men being drawn to it," said an unidentified man to CBS Atlanta.
This procedure can be done in about 5 minutes, on your lunch break. It leaves no evidence, so no one will know your little secret but you, well, and me. Now that we're talking about this stuff, I can tell you a little filler in your laugh lines does wonders too, but baby steps. Once you fall in love with the male Botox treatment, we will investigate other age defying options.
Male botox Austin: Patients will start to see results anywhere from three to seven days when the procedure begins to take effect, with the full effect showing around the 10 day mark. When done correctly by a highly trained Injection Specialist, no one should know that you have had anything done. Gone are the days of the frozen, expressionless Hollywood face. Anyone who resembles that now actually wants to look that way, or has been injected improperly. Never buy a Groupon, for instance..
We are all aware of the horror stories regarding the droopy eyes and weird looking faces you may see on google. So many of these are Botox myths. Others are a result of a poor injector, which Austin has a lot of. Make sure your injector is a Medical Aesthetician or RN, and has verified reviews & experience. 
Men have begun to adopt a more open attitude toward cosmetic procedures and have become more aware of the treatments available to them. Even the age range of men being treated has widened. I am happy that men are embracing procedures like Botox, fillers and even laser treatments in my office. Our staff is 100% professional and trained for both male and female skin.
For a consultation for Botox, cosmetic filler, lasers, microneedling, Kybella for a double chin etc., call 512.328.4100. In the meantime, here is some information on what to do before and after Botox injections, as well as the cost of Botox in the Austin area.
NEXT TIME YOU'RE ASKING "WHO DOES THE BEST MALE BOTOX NEAR ME?" CHOOSE WISELY! KRISTIN GUNN – MALE BOTOX AUSTIN
My clients come from: AUSTIN | BEE CAVE | WESTLAKE | DRIPPING SPRINGS | ROUND ROCK | LAKEWAY | BUDA | KYLE | WIMBERLEY | BARTON CREEK | TARRYTOWN | HYDE PARK | PEMBERTON HEIGHTS