AUSTIN SCULPTRA INJECTIONS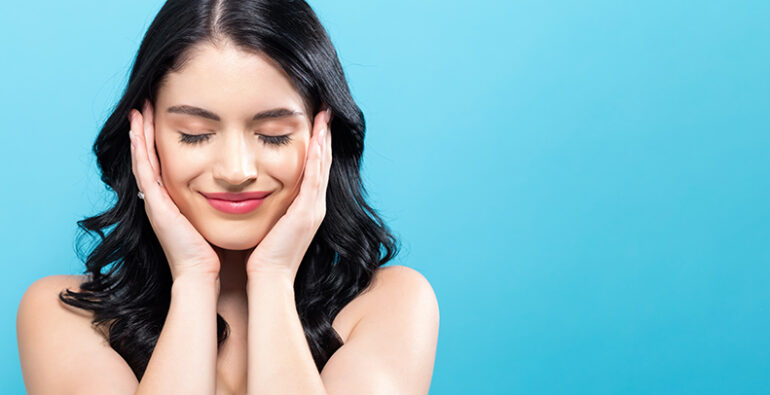 WHAT IS AUSTIN SCULPTRA
---
Austin Sculptra is an injectable liquid used to add volume to areas of the face to create a soft, natural, more youthful recontouring of the face. It builds your own collagen while it gradually disappears. When done well, it doesn't have that "over stuffed" look that is all too common these days. Sculptra is best for adding volume to:
hollow cheeks
softening boney cheekbones
nasolabial and melolabial folds (nose to mouth/mouth to chin)
hollow chin area | chin wrinkles
defining the jawline
hollow temples
smile lines
marionette lines
SCULPTRA AESTHETIC MAY STIMULATE COLLAGEN GROWTH WHICH HELPS TO RESTORE FACIAL VOLUME AND THE LOOK OF FULLNESS TO WRINKLES AND FOLDS OVER TIME.
WHY CHOOSE AUSTIN SCULPTRA OVER OTHER COSMETIC INJECTIONS
Sculptra provides real results that last! Not all treatments or injectables are created the same. Some target different areas of the face, and, more importantly, produce different effects.
HOW CAN I HELP PROLONG MY SCULPTRA RESULTS?
There are many collagen creams out there's that deliver collagen by skin absorption. However, collagen molecules are too large to penetrate the dermis. So, in actuality, most of these treatments include vitamins and hold moisture, making them suitable moisturizers that can briefly improve skin's appearance. We recommend Halcyon Skin Care Collagen Recovery Cream to moisturize and keep your collagen and elastin youthful! If you want to appear more youthful-looking without appearing like you've had work done,  then chances are Sculptra Aesthetic may be a good choice for you.
WILL COLLAGEN SUPPLEMENTS HELP PROLONG MY AUSTIN SCULPTRA RESULTS?
Collagen dietary supplements are meant to encourage the production of collagen in the body. However, collagen is a protein that is broken down by the digestive system after it is consumed.
HOW MANY SCULPTRA TREATMENTS DO YOU NEED?
On average, a series of 2-3 treatments over the course of a few months may be needed. The number of injections at each session will vary, depending on the degree of correction desired and the treatment plan we develop.
HOW SOON WILL YOU SEE SCULPTRA RESULTS
It takes 45-90 days to see the full result, because you are building your own collagen. Sculptra is designed to give you noticeable results that emerge gradually and can last more than two years. Don't be disappointed if you don't see immediate results. A few days after treatment, you may look as you did before treatment. This is normal and temporary. Because results happen gradually, you'll see subtle, yet noticeable, results in the reduction of facial wrinkles and folds by comparing images before treatment and a couple months following treatment.
IS SCULPTRA SAFE?
Sculptra Aesthetic is FDA approved in the United States and has been used worldwide since 1999. Sculptra Aesthetic is made of a synthetic material called poly-L-lactic acid that is absorbed naturally by the body and has been used for years in dissolvable stitches.
Since Sculptra Aesthetic does not contain any human or animal components, no allergy testing is needed prior to treatments.
WHAT ARE THE SIDE EFFECTS OF SCULPTRA?
Reported Sculptra side effects include injection site pain, redness, bruising, tenderness, itching and lumps, bleeding or swelling. Small bumps under the skin can sometimes be noticeable when pressing on the treated area. Larger lumps, with or without inflammation, have also been reported.
AUSTIN SCULPTRA INJECTIONS COST
There are several factors that figure into how much treatment will cost, including:
Number of treatment sessions needed
Number of Sculptra Aesthetic vials used per session
Degree of necessary correction determined by you and your specialist
Discounts and special offers
Geographic market
Average total treatment package costs can range from $1,600 to $3,200, depending on many factors, including those listed above.
WHAT IS SCULPTRA MADE OF?
Sculptra (generic name is "poly-L-lactic acid" or PLLA) is a synthetic of lactic acid. Lactic acid is made in our muscles after exercise. Polylactic acid is lactic acid molecules stuck together in strings (a polymer). It is made in a laboratory and contains no animal products and no human DNA. It very gradually disappears by the action of your own cell enzymes.
WHY CHOOSE SCULPTRA OVER JUVEDERM, VOLUMA OR RESTYLANE?
If a small amount of filling is all that's needed, then I generally recommend an HA. If more than 2-3 syringes of HA are needed, then Sculptra may be more cost effective over time (2-3 years). Only one maintenance treatment a year is typical with Sculptra, while 2-3 maintenance treatments per year are needed with Juvederm/Restylane. There are longer lasting HAs available in Europe and other parts of the world.
I personally don't use a lot of Radiesse in the face, because to my eye it looks a little stiff and wooden when the face is in motion. I use it quite often for hand restoration, however.
CAN YOU USE SCULPTRA AND RESTYLANE OR JUVEDERM TOGETHER?
The best result may be with both Sculptra and HAs. Sculptra will re-volumize the cheek area, chin, and temples, and 1 syringe of Juvederm/Restylane 1-2/year will fill right around the lips where Sculptra can't go.
HOW LONG WILL SCULPTRA LAST?
Sculptra lasts approximately 2 years once the series of treatments is completed. Generally one maintenance treatment a year is needed so you don't completely return to your original volume. HAs last 4 to 9 months on average depending on the person and product used. Sculptra stimulates your own cells to make more collagen which it why it lasts longer. HAs are implanted gels (hyaluronic acid – a natural substance in skin) that gradually goes away.
FIND AN EXPERIENCED INJECTOR
Sculptra is more difficult to inject than Botox or fillers like Restylane and Juvederm, so be sure your Sculptra injector is experienced. Also be sure you follow all the office recommendations regarding massage and any post care.
WHO SHOULD NOT USE SCULPTRA?
Your doctor will give you a complete list, but do not use Sculptra if you are allergic to lidocaine or are pregnant or nursing. Do not use if you have lupus, Sjogren's Syndrome, or rheumatoid arthritis. Ask your doctor if you have other autoimmune diseases.
WHAT DOES AN AUSTIN SCULPTRA TREATMENT FEEL LIKE? DOES IT HURT?
There is little discomfort with the injections because Sculptra is mixed with lidocaine, which is a local anesthetic.
WHAT WILL I LOOK LIKE RIGHT AFTER AUSTIN SCULPTRA INJECTIONS?
You can put on makeup immediately (some doctors may prefer you wait a day or two) and go back to normal activities. It's best not to exercise vigorously for one to two days. There is almost undetectable fullness (from the water in the product) for about two days after a treatment. A little bruising is normal, but it's usually minimal. You may have mild to moderate swelling at the injection sites which could last up to a week.
To avoid bruising don't take aspirin, ibuprofen or Aleve (naproxyn) or any other drug which increases bleeding for 1 week prior to your treatment unless required by your doctor.
HOW TO HEAL QUICK AFTER AUSTIN SCULPTRA INJECTIONS
Eliminate blood thinners: aspirin, red wine/alcohol, Vitamin E, fish oil and ginkgo. Google your supplements for blood thinning action if you are unsure.
Use Arnica tablets and/or gel before the procedure and during recovery.
Massage with Vitamin K cream and Arnica cream. Ice in between massaging.
OTHER HELPFUL LINKS RELATED TO AUSTIN SCULPTRA:
My clients come from: AUSTIN | BEE CAVE | WESTLAKE | DRIPPING SPRINGS | ROUND ROCK | LAKEWAY | BUDA | KYLE | WIMBERLEY | BARTON CREEK | TARRYTOWN | HYDE PARK | PEMBERTON HEIGHTS
Contact us to make an appointment for the Best Austin Botox!