COSMETIC FILLER BELOTERO AUSTIN
---
As we age, the skin loses its youthful appearance as the production of natural support structures diminish. Over time, those structures such a hyaluronic acid, commonly called HA, begin to disappear, resulting in wrinkles. BELOTERO Cosmetic Filler is an injectable filler that quickly integrates into your skin filling in facial wrinkles. With BELOTERO Cosmetic Filler, you can replace lost HA caused by the natural aging process. Once injected, it instantly fills in the skin and smoothes out wrinkles on your face. Use BELOTERO BALANCE Dermal Filler to get the results you want for the look you deserve.
BELOTERO BALANCE® Dermal Filler and Other Fillers
While BELOTERO Cosmetic Filler is made of the same material (HA) as some other dermal fillers, BELOTERO Cosmetic Filler has unique properties that allow it to adapt within the skin for soft and even correction. The versatility of the product makes it strong enough to handle deep treatment areas such as nasolabial folds (smile lines around the mouth) as well as more delicate areas such as vertical lip lines (thin lines that appear above the lip line).
BELOTERO Cosmetic Filler is injected into the skin using a very fine needle, filling in your wrinkles right before your very eyes.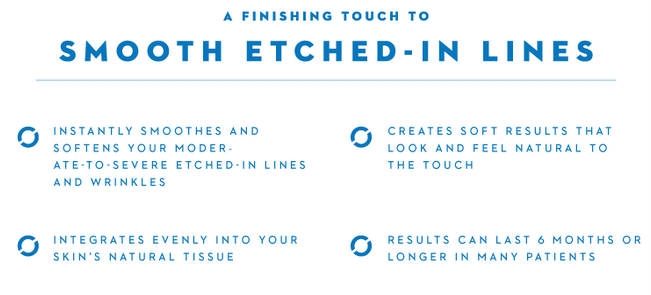 BELOTERO Cosmetic Filler works immediately to fill in your wrinkles and folds so you'll leave your healthcare provider's office knowing BELOTERO Cosmetic Filler is working for you. Not only are results with BELOTERO Cosmetic Filler instant, they are proven to last. In a clinical study, many patients saw results that lasted about six months or more1.
BELOTERO Cosmetic Filler may be used in the following treatment areas:
Smile lines*, also called nasolabial folds, which run from the sides of the nose to the corners of the mouth. For a bigger cosmetic work use a professional dental whitening system.
Vertical lip lines*, which form above the upper lip
Corners of the mouth*, which can turn downward and give the look of a constant frown
Marionette lines*, which begin at the corners of the mouth and extend down toward the chin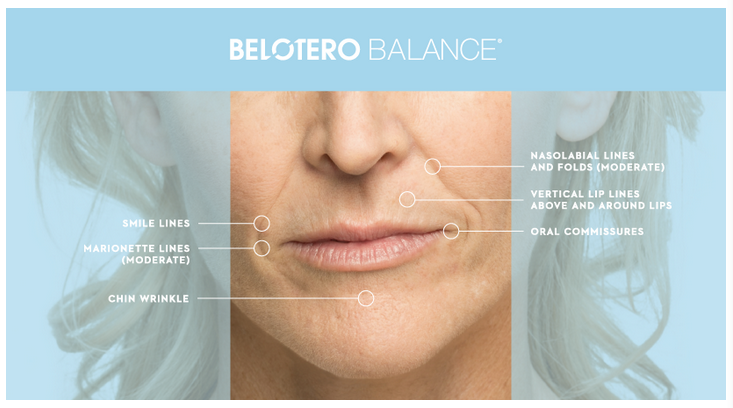 *BELOTERO Cosmetic Filler is indicated for the treatment of moderate to severe facial wrinkles and folds, such as nasolabial folds.
*The safety of effectiveness of BELOTERO Cosmetic Filler for the treatment of dermal contour defects other than nasolabial folds has not been established in controlled clinical studies.
My clients come from: AUSTIN | BEE CAVE | WESTLAKE | DRIPPING SPRINGS | ROUND ROCK | LAKEWAY | BUDA | KYLE | WIMBERLEY | BARTON CREEK | TARRYTOWN | HYDE PARK | PEMBERTON HEIGHTS
Cosmetic Fillers Belotero Austin