How Much Does Botox Cost in Austin?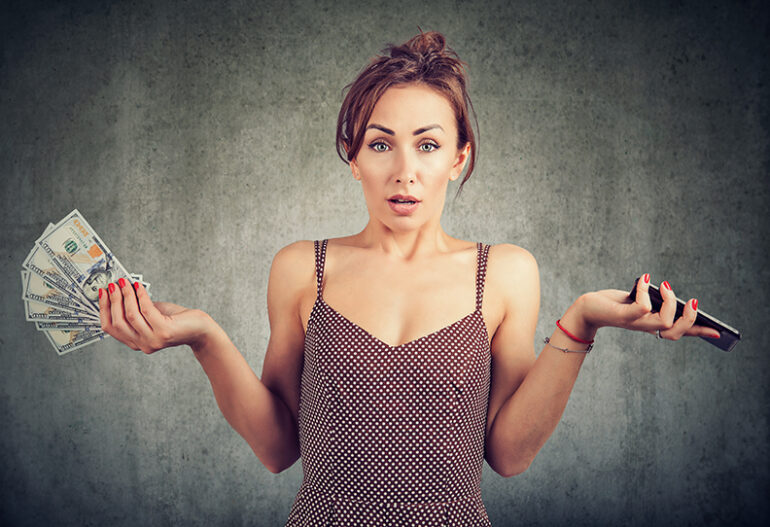 WELL, THE BOTOX COST IN AUSTIN DEPENDS ON SEVERAL FACTORS:
---
BOTOX COST: Offices can charge for Botox in two ways: either by the "area" or by the "unit."
Charging by the area for Botox can be done efficiently, but it is my belief that the per unit pricing for Botox is more advantageous to the patient. Men can typically require many more units than women in some areas. If you are going somewhere that is charging by the "area" you really never know how many units you are actually getting in the pricing. (unless you ask).
Sometimes I will offer a special on Dysport (a great Botox alternative) by the area, only due to the fact that Dysport is dispensed differently, and most people are familiar with the way Botox "units" are sold. Explaining the differences in pricing and units between these two is like figuring out an algebra problem. Its simply easier for the patient to comprehend an "area". I will adjust the units accordingly for men versus women, an sometimes take a loss there.
So many people talk about the possibility of cross-contamination between patients since the office is using the vial over and over again for several patients. In a reputable and professional office, there is zero chance that this can happen. I will draw up my Botox utilizing a different (new) syringe for each area I'm injecting. This keeps the needle sharp, and the needle will NEVER go back into the Botox vial. If more units are needed, another sterile brand new syring is used to draw it out.
THE WAY WE CHARGE FOR BOTOX AND DYSPORT IS BY THE UNIT
Typical units used by area for Botox injections or Dysport Injections are:
24-30 Botox units crow's feet (12-15 units each side)
25-35 Botox units glabella (11's)
10-20 Botox units forehead
5 Botox units to raise the tip of the nose
20-40 Botox units for migraines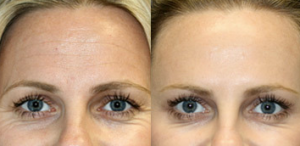 This amount of Botox allows for significant reduction in wrinkles but allows you to maintain facial animation. I am all about subtlety. I have a few clients that insist on being completely frozen, but usually modeation is key and it's nice to have use of your eyebrows!
HOW MUCH DOES BOTOX COST IN AUSTIN?
The charge per unit varies around the country from anywhere between $9 and $20+ per unit. In our Austin office, I charge $11 per unit for Botox, and for Dysport I charge the equivalent of $10 per unit.
BOTOX COST: People will often ask why other Westlake dermatology offices, austin medspas and Austin plastic surgeons are charging as much as $15 per unit? Some dermatology offices may not do the volume that we do in our practice. We do so many Botox injections, Dysport injections and sometimes Xeomin, that we literally never waste a drop. Offices that are not thriving as we are, will have a great deal of waste, as a vial of Botox or Dysport only lasts a short time before it is ineffective. It is then thrown away. This waste will most definitely raise the price per unit in those offices.
WHAT ABOUT GROUPON TYPE SALES FOR BOTOX OR DYSPORT
It is my experience that this is a bad idea. I'm not saying ALL of these places water down their Botox and give it to you at a discounted rate, but I had to leave a job because of this very thing. When the Botox or Dysport ends up not working, you will return to the medspa where they will sell you more units at the regular price. Botox costs about $5.75 per unit RETAIL, so if you are getting a coupon deal of 20 units for $99, something is wrong there. This is just my opinion, but I have been doing this for a long time.
I hope that I have answered all of your questions about the price of Botox and Dysport, not just in the Austin, Texas area, but all over. Please feel free to email me kristin@kristingunn.com if you need help finding a qualified Botox injector in your area.
Next time you're asking "What does Botox cost in Austin?" Refer to this page.
My clients come from: AUSTIN | BEE CAVE | WESTLAKE | DRIPPING SPRINGS | ROUND ROCK | LAKEWAY | BUDA | KYLE | WIMBERLEY | BARTON CREEK | TARRYTOWN | HYDE PARK | PEMBERTON HEIGHTS