Non-Surgical Options for the Aging Neck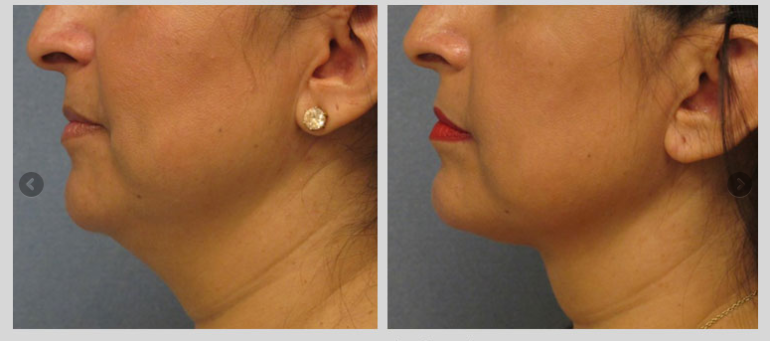 OPTIONS FOR THE AGING NECK : AUSTIN THERMITIGHT
---
Turkey neck, waddle, my patients have so many names for it! Your body may be giving away your age, or even making you look older than you really are. But I've got the best ways to tackle this well known trouble spot with the latest medical technology. Now, there is an even better option. Our office is the only one in the city of Austin with a ThermiTight Device. This thing will blow your mind…
HOW IT WORKS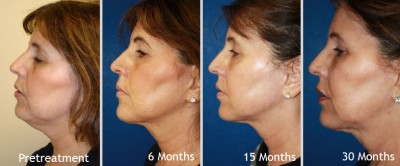 ThermiTight is a painless, micro-invasive procedure, which usually takes less than one hour, with little or no downtime.
A tiny probe is inserted under the skin. Then, radiofrequency energy is applied directly to the target tissues causing immediate shrinkage.   Results are immediate and improve over time.
WHAT'S THE DOWNTIME?
ThermiTight is a micro-invasive procedure performed using local anesthesia. Patients may experience slight swelling and redness and are usually able to return to normal activity within 24 hours.
WHAT ARE THE KEY FEATURES OF THERMIRF?
Tightens skin to a much greater extent than any other technology available. Lipo alone tightens skin by a factor of 8. Smart Lipo tightens skin by a factor of 18. ThermiRF tightens skin by a factor of 30+.
Melts small areas of unwanted fat that the body subsequently breaks down and eliminates.
Can be used to quickly and easily tighten jowls, neck, tummy and back.
Performed under local anesthetic.
Can be combined with liposuction in the same session.
Patients can resume their daily routine within 24 hours.
It's a more patient-friendly approach: easier and faster than liposuction or the Laser Neck Lift.
HOW MUCH DOES THERMITIGHT COST IN AUSTIN?
Approximately $3500 for the neck. Other areas can be treated as well: knees, "batwings" etc.
——————————————————————————
KYBELLA
It's here! Our office is now offering Kybella. The under chin injection that melts fat without surgery!
How does KYBELLA™ work?
The active ingredient in KYBELLA™ is deoxycholic acid, a naturally-occurring molecule in the body that aids in the breakdown and absorption of dietary fat.
When injected into the fat beneath your chin, KYBELLA™ causes the destruction of fat cells. Once destroyed, those cells cannot store or accumulate fat. If you suffer from a double chin, or fat under your chin, there is a solution!The most common side effects are swelling, bruising, pain, numbness, redness and areas of hardness around the treatment area.
HOW MANY TREATMENTS OF KYBELLA WILL YOU NEED TO MELT YOUR NECK FAT?
Many patients experience visible contouring of their chin profile in two to four treatment sessions spaced at least one month apart. Up to 6 treatments may be administered.
WHAT CAN I EXPECT DURING MY KYBELLA™ APPOINTMENT?
Kristin will customize your KYBELLA™ treatment regimen, including how many treatments you need, based on your desired chin profile. There is a series of injections at each treatment session, which are spaced a month or more apart. Many patients experience visible contouring of their chin profile in two to four treatment sessions spaced at least one month apart. Up to 6 treatments may be administered.
HOW MUCH DOES KYBELLA COST IN AUSTIN?
Approximately $700-$900 per treatment
TURKEY NECK
Nora Ephron wasn't the only woman in America to feel bad about her neck. Crepey skin leads to the dreaded "turkey neck."
What to do at home for your neck: Pamper delicate neck skin with a moisturizer or a hydrating serum to help with skin texture. I use Image Skincare Ageless Hyaluronic daily. We have it in our office, I think its around $50. It smells divine with Apricot Oil.
Another tip from a stylist friend of mine, is to draw attention away from your neck. Look for tops with ruffles or prints or wear a long necklace or scarf. It's 104 in Austin, not exactly turtleneck weather.
OPTIONS FOR THE AGING NECK
Botox injections can help with the vertical lines. A small amount is injected into the platysmal bands to relax the stretching caused by a shrinking band. While this is a temporary fix and needs to be redone in 3 months or so, it is very popular and I perform many of these in our office. It's a quick, lunchtime pick me up.
Radiofrequency and light devices will stimulate production of collagen in the neck.