CAN BOTOX BE FLUSHED OUT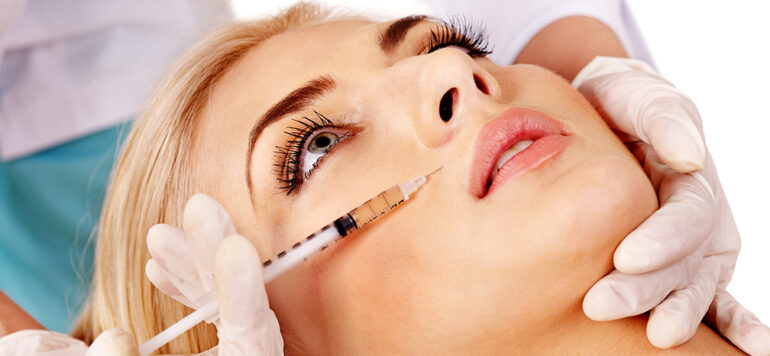 BOTOX BE FLUSHED OUT WITH SALINE?
Can Botox be flushed? From the moment the needle goes in until the chemical's finished doing its thing, its working. Botox is a neurotoxin, which sounds scary to some. It's perfectly safe as long as it's mixed and administered by an experienced professional.
There is a school in town that teaches students if Botox is put in the wrong place you can "flush it out" with saline. This could not be more false. Ignorant statements by schools like these are the reason why "medical injector" credentials are being handed out like candy for $2500. Scary. (This school also falsely says Radiesse can be flushed out, which is a calcium based filler that goes nowhere for average 18mo).
ISNT BOTOX A LIQUID?
Botox arrives at our office in powder form, and we dilute it with saline to make it a liquid injectable. There is a certain way to mix Botox properly, but a lot of places water it down. This makes it less effective, which will make it not work at all, or for a shortened time. This, is why you should never purchase a Groupon for Botox. 
BOTOX BLOCKS NERVE TRANSMISSION IN MUSCLES, WHICH RELAXES THE AREA
After the injection moves from the dermis and into the desired muscle, the nerve synapsis is blocked by the Botox. So even though your brain may fire and signal for your body to move a particular muscle, properly placed Botox will block that firing. This will keep those muscles from moving. The injected muscle can no longer contract, which causes the wrinkles to relax and soften, and also helps prevent new ones from forming.
CAN BOTOX MOVE AROUND?
Botox stays only where injected, it does not roam through the body. There is no systemic effect.  It may migrate up to 3 cm from where it was injected, but a good injector knows this.
ONCE BOTOX IS IN, ITS IN
Once the protein stops functioning at the neuromuscular junction, it is broken down into its harmless components (amino acids) and either recycled for use in other proteins or excreted by the kidneys. The bigger the muscle, the quicker you'll see motion return. Botox doesn't have a tolerance effect, your body never gets used to Botox.
CAN BOTOX BE FLUSHED OUT WITH SALINE?
No. it can't. Please choose your injector with care.
CALL AN EXPERIENCED BOTOX INJECTOR
When choosing an injector, choose one that has experience, preferably one that has attended conferences like Music City SCALE. They'll make sure you're in good hands.