Have you ever wondered where this whole Botox obsession began? When discussing Botox with my patients, a lot of them think it's a fairly recent thing, and are surprised to learn it was discovered in the 1820's.
Botox has so many beneficial uses, such as the relief from : muscle spasms, overactive bladder, hyperhydrosis (excessive sweating), migraines and more. The wrinkle free benefits are just a really cool discovery that no one meant to stumble upon…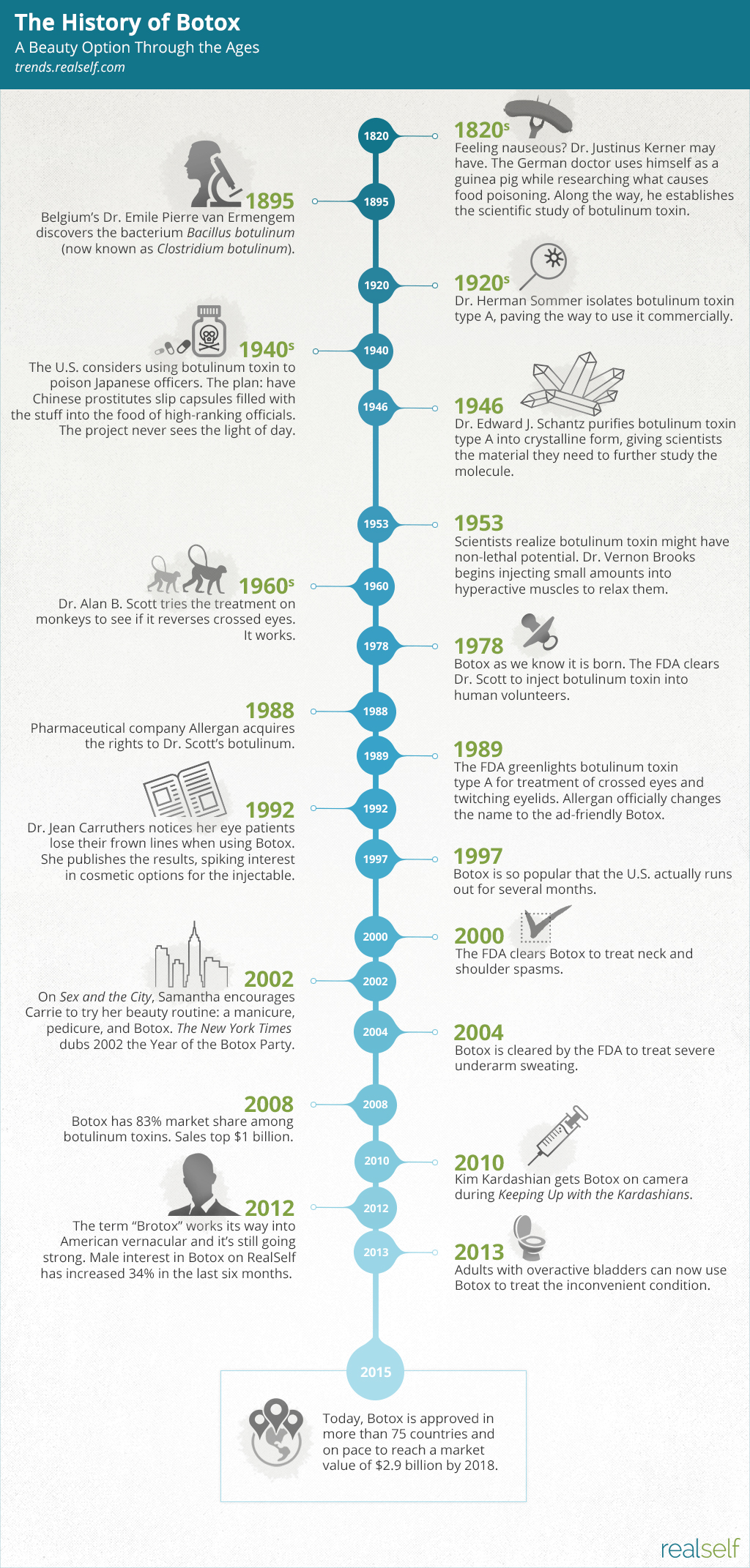 For more on Botox History, come see me at Dr. Jennifer Walden's office. 512.328.4100. You have many choices in Austin for your Botox treatments. The finest compliment I can receive is a referral from my clients. 🙂 Thank you to my numerous repeat clients who have entrusted me with their face for many years!